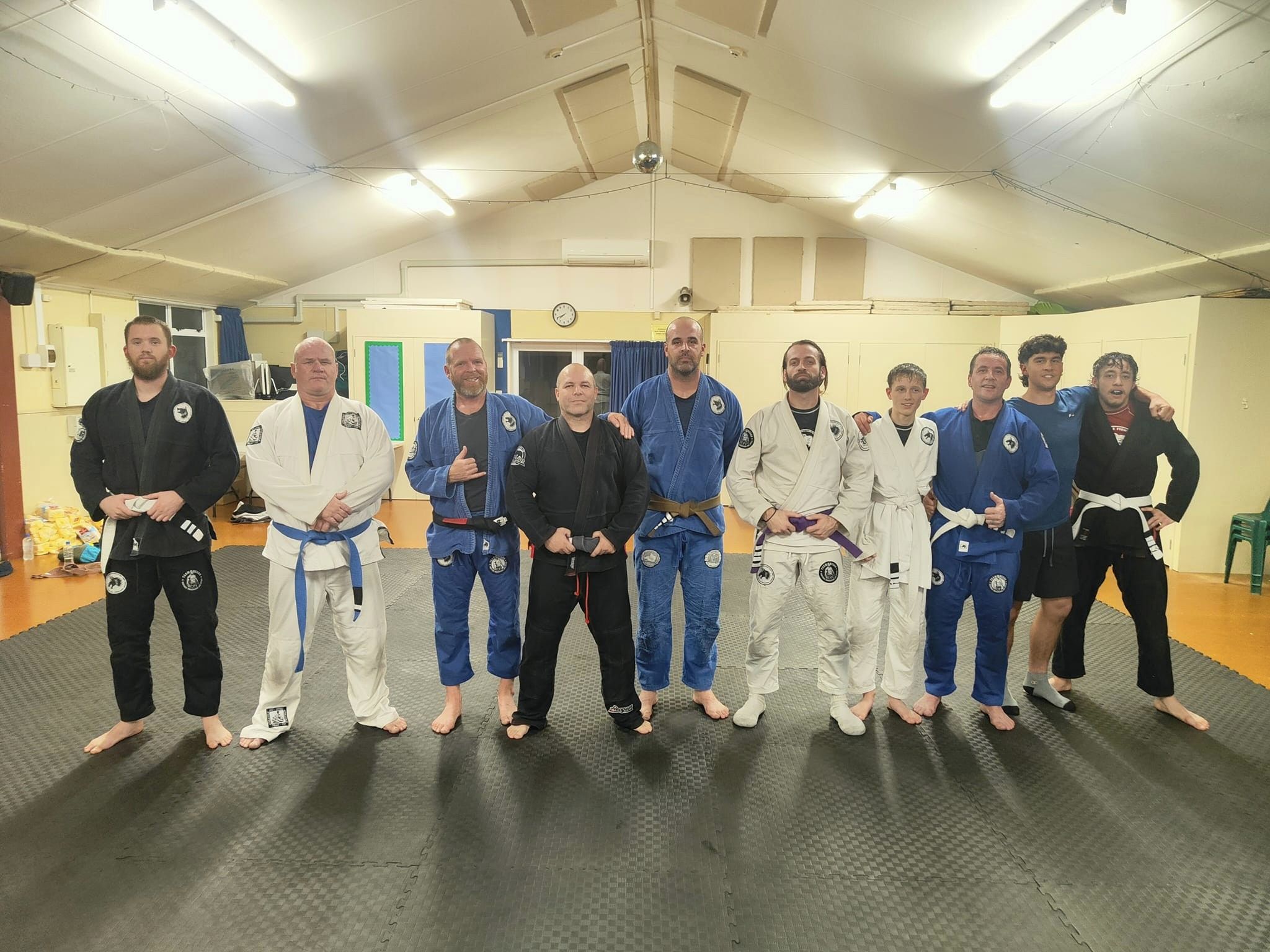 Very proud tonight of my Iron Wolves Team
I have been in New Zealand for 10 years now and many students have come and gone. But the ones they have done the grind stand out in the end.
People always find excuses to not train. I understand everyone walks there own path. But for those that choose to walk it with me, they have my deepest respect.
Tonight Ryan Morrison was awarded his Black belt in BJJ with the blessing of my teacher Leo Negao Negao
Ryan is my first student for me to give out a BJJ black belt and I could not think of anyone else I would have liked it to be.
Now he is part of the Carlson Gracie style history that covers the world.
Ryan has been with me from day one and put in over 10 years hard work. He has supported and followed me wherever I taught and as always been a great person to be around. He has always been humble and helpful to all our students and loyal to our family's art.
Also tonight Karl Brambley received his 4th Stripe on his brown belt. Another example of everything one could ask in a student and a friend.
Very happy for him.
It was a tough shark tank tonight and my teachers and training partners have all been part of today.
Respect to my master Leo Negao who I will follow always
My training partners and peers and coaches
Peter Itaipava Bjj Irving
Vik Hothi
Plus I would like to acknowledge Peter's teacher Crezio de Souza as an inspirational figure that I have been lucky enough to train with via Peter.
My mentor and teacher Robert Chu as he made me who I am today.