Personal Training and Therapy
Whether you are training for a specific sport, or have a personal goal in mind, we have a type of session to suit you. We are simply the number one choice for Personal Training and Group Personal Training, Boot Camps, Fitness Boxing and much more in Tauranga.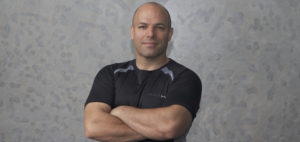 Alan Orr has traveled the world training clients and is now based at Flex Fitness in Pyes Pa and the Mount.
Functional training
For Therapy sessions Alan is based at the Lakes Clinic and runs a weekend clinic. Book for 30mins or an hour session for Tui Na Chinese Bodywork Clinical Massage.
Health and Healing
Alan is an Acupuncturist who holds qualifications from the Bodyharmoics Centre, Renshu Collage, The Chinese Academy of Traditional Chinese Medicine (Beijing) and International Tung's Acupuncture Research Association. He has trained to Master Practitioner level in Tui- Na Chinese Massage and Manipulation Therapy with Maria Mercati the leading teacher of Tui Na in the UK. Alan also holds many other qualifications in areas such as Chinese Dietary Therapy, Muscle Energy Techniques, Guan Fa Cupping, Gua Sha Scraping, Chinese Herbology, Neuro Linguistic Programming (NLP), Hypnotherapy, Meditation, Yoga, Tai Ji many Qi Gong methods.
Contact Alan   alan@gym101.co.nz        021 453 421