Alan Orr is world renowned Martial Arts teacher. He is regards as a modern Wing Chun Master.
He has been on the cover on MAI Magazine twice, as well as the cover of Wing Chun Illustrated and Wing Chun Origins magazines. He has written hundreds of articles and is also the editor of MMA uncaged magazine. He has trained with many of the leaders in their fields.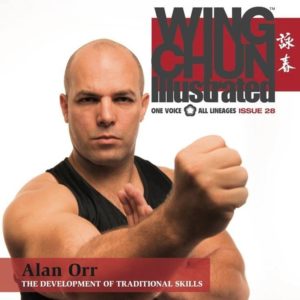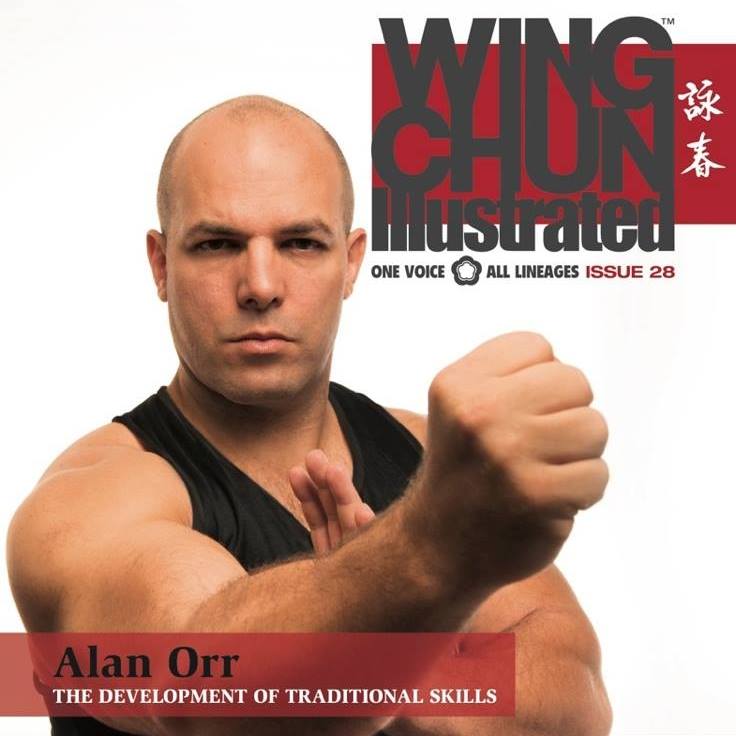 Alan is also a published author. This book- Wing Chun Structure – Awakening Force Flow was released in 2017.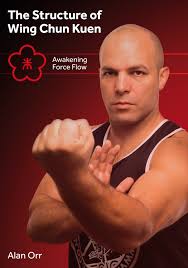 He has travelled the world to find and train with best Martial Art and Healing teachers in the world. He has taught martial arts, fitness and healing all over the world.
Occupation
Personal Trainer, Qualified Acupuncturist, Master Practitioner of Tui Na Chinese Massage Therapy, NLP Practitioner, Martial Arts Teacher.
Health and Healing
Alan is an Acupuncturist who holds qualifications from the Bodyharmoics Centre, Renshu Collage, The Chinese Academy of Traditional Chinese Medicine (Beijing) and International Tung's Acupuncture Research Association. He has trained to Master Practitioner level in Tui- Na Chinese Massage and Manipulation Therapy with Maria Mercati the leading teacher of Tui Na in the UK. Alan also holds many other qualifications in areas such as Chinese Dietary Therapy, Muscle Energy Techniques, Guan Fa Cupping, Gua Sha Scraping, Chinese Herbology, Neuro Linguistic Programming (NLP), Hypnotherapy, Meditation, Yoga, Tai Ji many Qi Gong methods.
Martial Arts
Alan holds Black belts in Wing Chun, Brazilian Jui-Jitsu and Eskrima
Teaching Status
One to One – Classes – Small Groups – Seminars – Workshops
Chu Sau Lei Wing Chun: 8th Degree Black Belt – Master
European and Australasian Head of Chu Sau Lei Wing Chun Assocation
CSL Chinese Boxing:- Head Instructor
Chu Sau Lei Gu Lao Wing Chun: 8th Degree Black Belt – Master
1st Degree Black Belt in BJJ under World Champion Leo Negao
5th Degree Black Belt in Integrated Eskrima – European and Australasian Chief Instructor
Director of Kalis IIustrisimo under Guro Mark Wiley
Qi Gong / Tai Ji teacher
Certified Kettlebell Instructor under Steve Cotter
CST Instructor under Coach Scott Sonnon
Alan Orr was the Editor for MMA Uncaged Magazine for 3 years and has written 100′s of articles and conduction many interviews.
www.alanorrwingchunacademy.com